Who did we let Emily marry?
On May 1, 1999, Emily Erwin married Texas singer/songwriter Charlie Robison in a private ceremony on a ranch in the Big Bend area of West Texas. Nici (owner of the Chicks' favorite site) put together a scrapbook, and everyone on the list was just overjoyed that Emily had found the love of her life. And this time, it seems to have worked out -- see the Fall 1994 Chick Chat for info about Emily's breakup with Mr. Wright.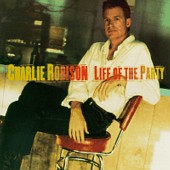 But who is this man from Bandera, Texas who snagged the last available Dixie Chick (besides recently divorced Natalie)? Well, he's friends with Lloyd Maines, just like every other country singer in Texas. His brother Bruce Robison is a singer/songwriter in his own right. But who is Charlie?
Well, if Natalie was speaking from the heart when she decried marijuana use on Politically Incorrect (May 1999), then she won't approve of the pot and cocaine references in his songs. And in these days of paranoia over mass killings, Emily's teenage fans may cringe at the frequent violent death that takes place in most of the songs that don't involve illicit drug use.
Charlie Robison is nobody's poster child. But he's a damned good singer, and his non-PC lyrics are simply an honest reflection of the world. It ain't "sanitized for your protection", it ain't candy-coated, and it's a long ways from Emily's North Dallas highbrow roots. It's the real world, with all its grit and squalor.
Welcome to Texas, south of Plano.

Important Disclaimer!
This page contains interesting information about the songs of Charlie Robison. It is presented as a satirical look at an aspect of the Dixie Chicks fan culture. This page should not be read by any individual (of any age) who does not fully understand the following terms:
Satire, purposely stretching facts to make a point
Irony, humor found by an unusual juxtaposition of facts
Dark Humor, not "funny-ha-ha" humor
Social Commentary, sometimes the truth ain't pretty
If you are not familiar and comfortable with these concepts -- if you thought that the fight over Natalie's affections on the Email list was real -- then please enjoy the rest of the site and return to the Timeline right now.
---
Charlie Robison - Life Of The Party
In the spirit of the out-of-context remark, here are some of the lyrics to Charlie Robison's songs. Each one of these songs tells a story with a moral, and judging the songs (or the singer) by these selected lines is like condemning Martina McBride's Independence Day as an incitement to commit arson. Did you read the disclaimer at the top of the page? I knew you could.
Poor Man's Son
Bruce Robison

This song asks a question while it makes a statement. If you were "born a poor man's son," do you really have a chance in hell?

Sound Sample (1:43 - 1:55, 100K) *4
I met a guy, he was a crazy guy
He said 'I'm goin' to get me some'
Let's go across the tracks where they keep that jack
All we need is a little black gun...

Sunset Boulevard
Charlie Robison

In this song, he also says he wishes the Enquirer would write a story that he's gay. Would that make Emily a lesbian?

And I'd spend all my money
On caviar and cocaine
And I would not remember
How you broke my heart today

Barlight
Charlie Robison

A honky-tonk song, with no violence or drugs -- though the "three men in a tub" line is always good for a drunken cowboy hoot 'n holler in concert. If you counted alcohol as a drug, you'd have to scratch the entire Top 40 off your playlist. Speaking of which... this song got a lot of airplay in Dallas, but didn't make the Top 40.

And rub-a-dub-dub three men in a tub
Sure sounds kinda funny to me
So I made up a honky tonk nursery rhyme
And it's the only one I'll sing

My Hometown
Charlie Robison

Gee, Natalie, I guess someone other than Woody Harrelson has heard of the loco weed.

Sound Sample (0:35 - 0:50, 116K) *4
We worked 80 hours makin' time and a half
But La Grange was too damn' hot
So we drove back home at the end of that week
And we spent it all on pot

Don't Call Me A Fool
Charlie Robison

"Don't call me a fool," Charlie sings, "I know where she's been." Looks like he knows where she's going, too.

And don't you feel guilty
For something you said
When they find my darlin'
With that hole in her head

I Don't Feel That Way
Charlie Robison

A song of dead love, no violence or drugs

You're Not The Best
Bruce Robison

No violence or drugs, but who did he write this about? Oh, his brother wrote it, so it couldn't be about Emily, right?

So darlin' don't you worry 'cause they say that love is blind
But Lust has eyes like an eagle it's gonna drive me outta my mind
Though my eyes sometimes wander it doesn't mean that I'm untrue
You're not the best, but you're the best that I can do

Loving County
Charlie Robison

I like this song for the same reason I like the TV show NYPD Blue. Actions have consequences. When he sings later about looking up at the stars in the East Texas sky, Texans know Charlie's talking about Huntsville, Texas... Death Row.

Well, I follwed her home and when she was alone
I put my gun to her head
I don't recall what happened next at all
But now that rich woman, she's dead

Waiting For The Mail
Damon Bramblett

No violence or drugs, just an empty wanting.

Indianola
There was a time when dying in a war was not considered newsworthy, and what we now call "Ethnic Cleansing" was called "Manifest Destiny."

When the war they called Civil had barely begun
Me and my cousins decided we'd run
Up through Louisiana to meet up with the Grant
But 100 damn rebels shot us there in the sand
At Indianola

Molly's Blues
Charlie Robison

This song may not count since nobody actually dies. But there is the threat of violence, and in the suburbs of Dallas, that's enough to get you suspended from school. Especially if you have body piercings and unusually colored hair. I'm a decade and a half past high school, but this paranoia against anyone who looks "different" is the ultimate consequence of Political Correctness turned on its head!

There was a black man on the corner
He said boy just turn away
I got a gun here in my pocket
And I will take your life away
---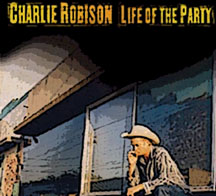 Charlie Robison Links
Charlie is finally attracting attention outside of Austin and Bandera!
---